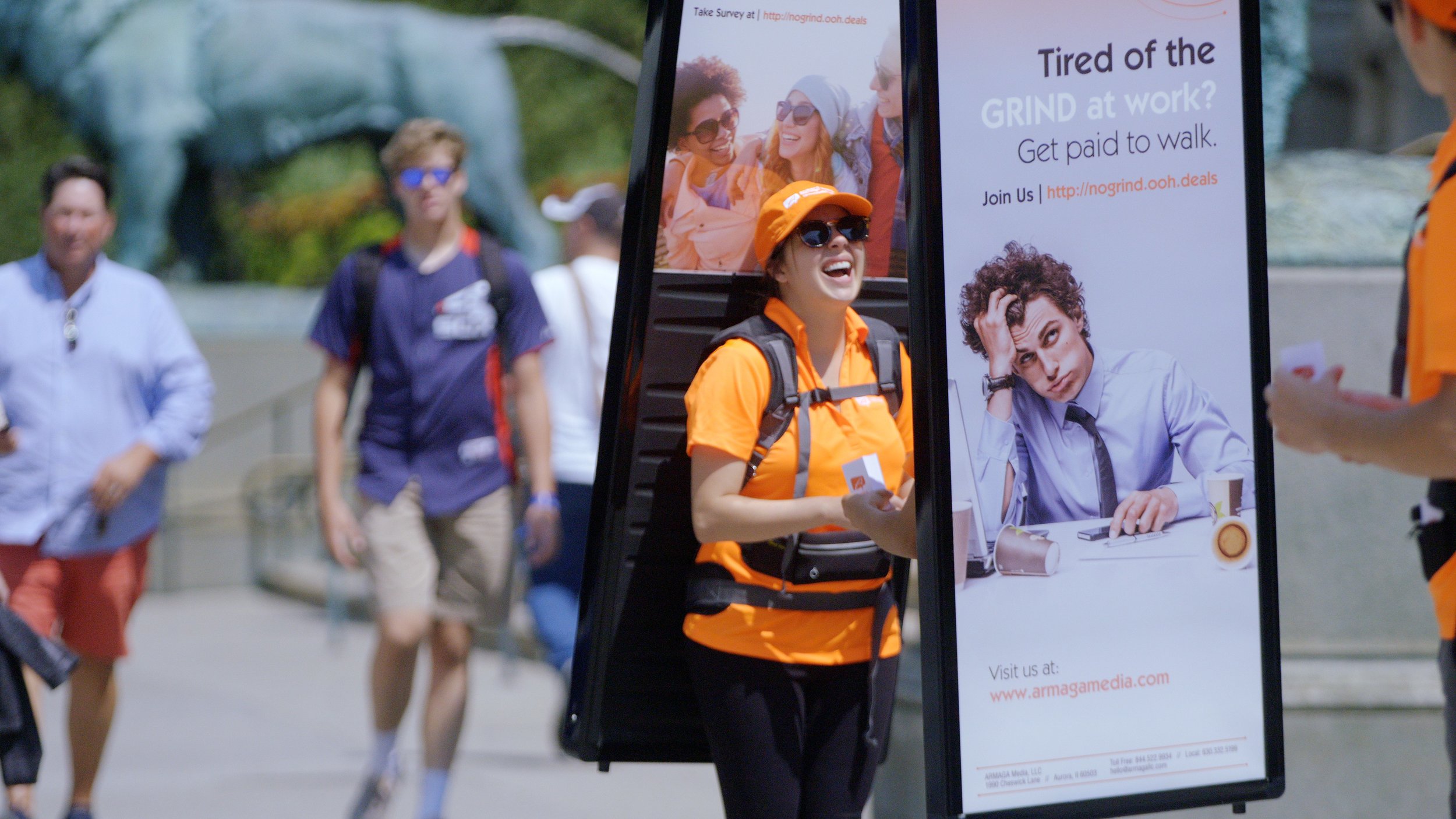 Brand Activation + Consumer Intelligence.
Inspire consumers to take action.

Reach consumers when they are most engaged.

Zero Ad-Blockers. Zero channel surfing.
The ever evolving consumer purchasing behavior requires a more dynamic engagement strategy.
ARMAGA Media engages consumers directly in their out-of-home journeys, capturing key analytics and demographic data, so we can retarget them more effectively online thereafter.
See how we do it (WATCH VIDEO)
Break through the ad clutter and guide consumers along their path-of-purchase journey. Maintain close contact between your brand and the consumer with our out-of-home place based platform.
Eliminate the guessing game and gain greater insight into how consumers engage in the physical world, tracking location and demographic information then, retarget them more effectively online.